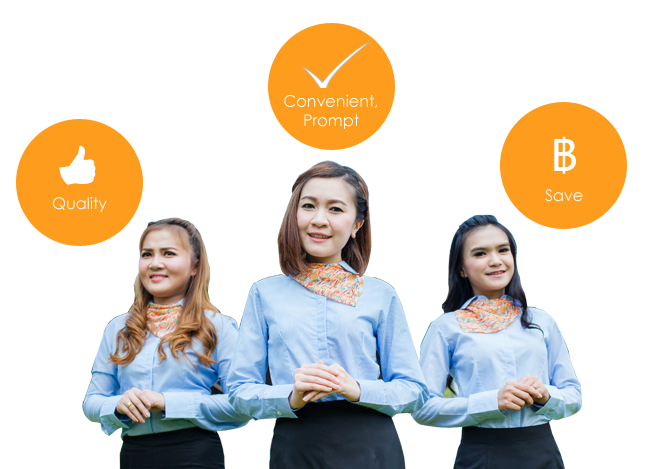 Basic English speaking driver provided for customer and service mind.
Ready to help and service for passengers in case of missing from travel agency.
All of passengers will be covered under the first class insurance about 1,000,000 THB during the journey.

Why should you love Krungthep Limousine ?
If you are one of travel agency about sightseeing tour on Koh Chang which is most popular place of tourist attraction in the East of Thailand and / or you are a customer of Bangkok Airways( Trat Station ). We would like to introduce our company Krungthep Limousine Co.,Ltd. (Trade License No. 0235547000181) ATTA ID No. 03068
Krungthep Limousine Co.,Ltd, takes service about transportation from Trat Airport to hotel on Koh Chang with quality, save, prompt and comfortable offer to all passengers.We are only company which is located in arrival terminal at Trat Airport and prompt to give a service on Koh Chang as main area. If you would like to journey other route such as Suvarnnabhumim Airport,Khao Sarn Road, Pattaya, Ban Phe and etc. we prompt to serve your need.